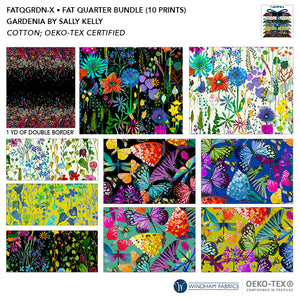 Gardenia is a painterly collection inspired by wild meadows and ancient hedgerows. The richly coloured prints pop and burst with life, whilst inky black grounds imbue the luminescent florals with yet more effervescent energy.
Get inspired by seeing the beautiful projects in the look book from Windham fabrics!
A free PDF download of the look book will be sent to your email after cheack out.