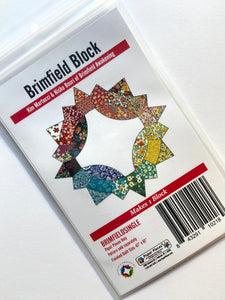 This pack contains the pre-cut high quality papers to make one Brimfield Block.
A perfect way to try out this fabulous EPP pattern from the Brimfield Awakening duo Kim and Nisha
The pattern to make the whole quilt is sold separately.  We also have a complete quilt paper kit and acrylics available.