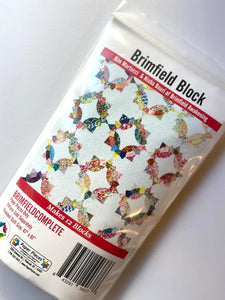 This pack contains the pre-cut high quality papers to make 12 Brimfield Blocks for the whole quilt.
These fabulous EPP pieces are from the Brimfield Awakening duo Kim and Nisha.
The pattern with complete the instructions to make the whole quilt is sold separately and we also have acrylics available for fussy cutting fabrics.