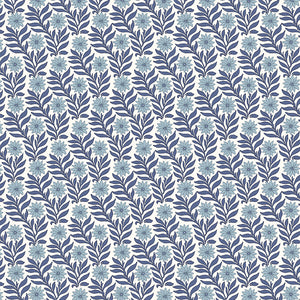 A beautiful Lasenby Quilting Cotton From The Hesketh House Collection by Liberty Fabrics.
Titled in honour of a favourite artwork in the Liberty archive dating from the 1890's, "The Hesketh House Collection" draws inspiration from heritage interior details of an English stately manor. Decorative wallpapers, rich woven textiles, carved wooden details and views of the garden inspired the fabric designs. 
100 % quilting cotton.  Please note this is Liberty Quilting cotton not Tana Lawn.