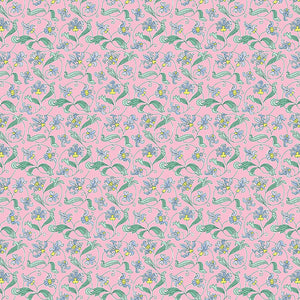 London Parks
Lasenby Quilting Cotton
From woodlands and wetlands to parks, heaths and gardens, there is a sense enduring wildness and wonder to be discovered in London's green spaces. Honouring the capital's abundance and variety of natural beauty spots, Liberty Fabrics designers drew inspiration from all over the city, from the formal ornamental planting of the royal parks to the wild climbing plants of Highgate and the lush carpets of blooms found at Kew. The collection takes us on a captivating day trip through the most timeless of park activities - flying kites, enjoying an Al Fresco picnic among the flowers, and making new canine friends. Traditionally screen-printed onto Lasenby cotton, this charming collection is available in three distinct colour stories.
100 % quilting cotton.  Please note this is Liberty Quilting cotton not Tana Lawn.